Welcome to a completely different world! Book your summer stay today.
Unnecessarily beautiful all year round
Experience historical atmosphere for your relaxing stay. In beautiful Jädraås there is a lot to do and experience - all year round!
Destination Jädraås offers cozy accommodation in Jädraås Herrgård and its annex as well as seasonal outdoor activities under the concept of Nature Adventure.
Jädraås Herrgård is incredibly beautiful on a hill with a plot that slopes down to Jädraån which spreads like a lake below the manor.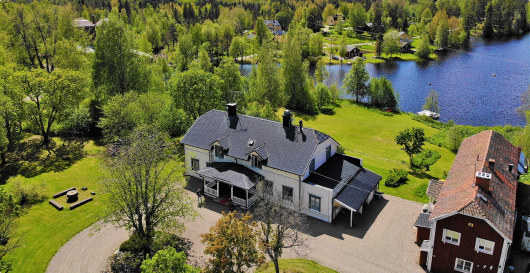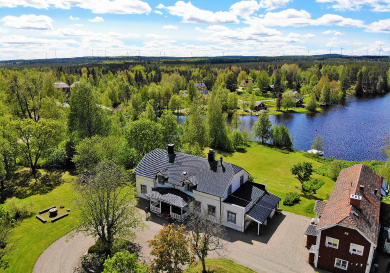 CLOSER TO PEOPLE - CLOSER TO NATURE

50 meters north of your lovely room is the Jädraås Bike Arena. With 137 km of MTB trails to explore, there is always something new to discover. From technical terrain and fast downhills to long winding trails through the forests.
The calm waters of the Jädraån
50 meters south of your comfortable bed, you can take a break from everyday stress with a refreshing dip in the calm waters of the Jädraån river. Or experience a mix of adventure and relaxation with a magical day of canoeing.
50 meters east of the Manor's entrance is the Gästrikeleden with wonderful hiking in wild and beautiful nature. This fantastic hiking area makes it a perfect destination for hiking enthusiasts of different levels.
Voted "Entrepreneur of the Year"! 💐🍾
Wow, we are super happy and overwhelmed! ❤️ Who would have thought it five years ago when we opened the doors to what has probably become one of Sweden's coolest hostels! A warm welcome to "a completely different world" where "it is unnecessarily beautiful" - wonderful Jädraås is just over two hours north of Stockholm! ❤️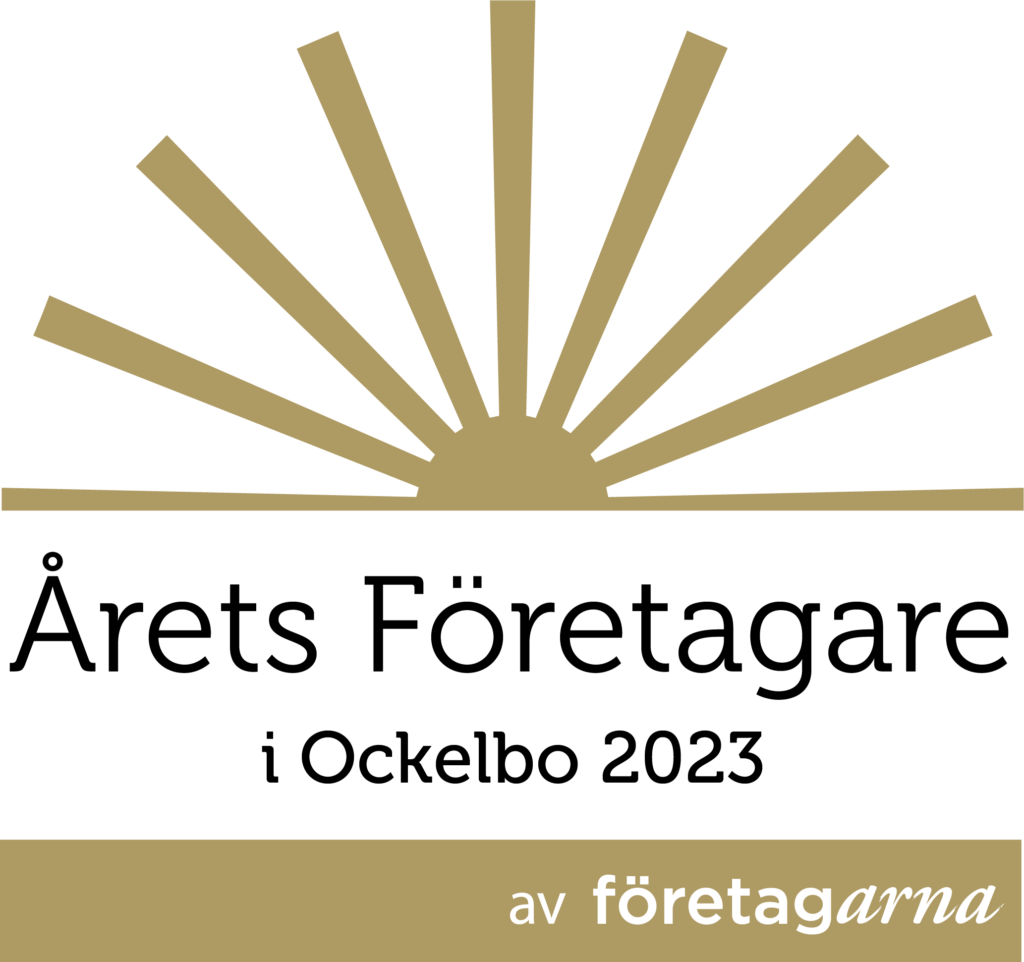 Read about us in Dalabygden!

STF Jädraås Herrgård is an ideal base for day trips in the surrounding area.
Nature Adventure is our own concept for a rich outdoor life. Our ambition is to help people experience nature on their own terms in a simple and unpretentious way.
In beautiful Jädraås there is a lot to do and experience - all year round!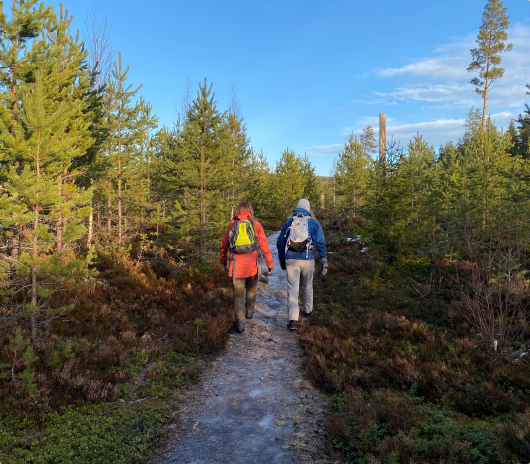 Hike in one of Sweden's most forested landscapes - Gästrikland!
The nature around Jädraås offers everything from easy hiking trails through magnificent pine heath to more challenging hiking in hilly, wild and beautiful nature. You walk through forests in different phases and of varying species, often near the Jädraån river and its breathtaking cliffs. There are plenty of lakes and smaller ponds, mountains and marshes. There are also plenty of ancient monuments and cultural historical remains that testify to the area's exciting history, which makes the hike even more rewarding.
Experience fantastic skiing in beautiful nature with groomed natural snow trails on your doorstep.
In Jädraås, the ski trails are a little better, a little more beautiful, a little more fun, a little more easy... well, you get the picture - we have really good skiing on real natural snow and Jädraås' two trail centers are only a short walk from STF Jädraås Herrgård. There is skiing for everyone here. You choose ... or by the way, you don't have to choose, you can ski all the trails over and over again, just book a few more nights and it's solved!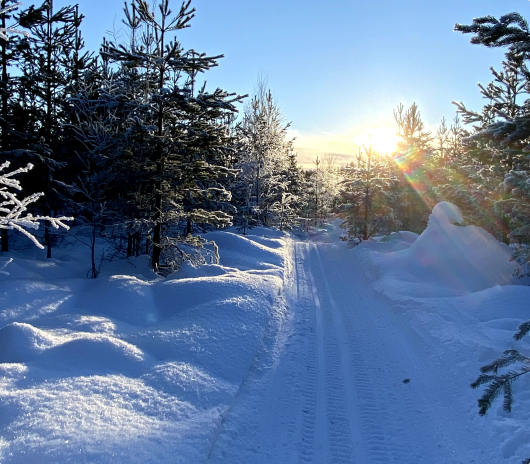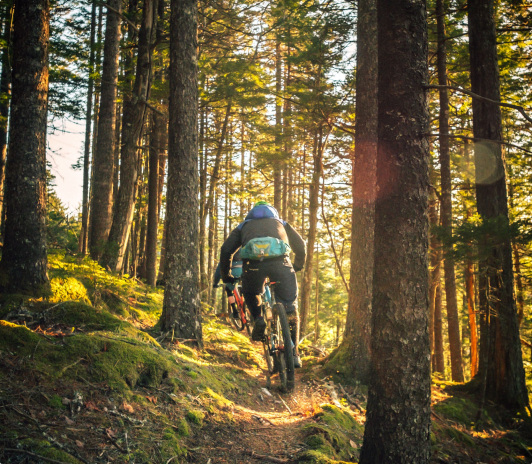 With Jädraås as a starting point, you can cycle on hundreds of kilometers of mountain bike trails.
As the initiator of the Biking Gästrikland project, we created Jädraås Bike Arena, which was inaugurated in June 2022. Jädraås Bike Arena is entirely built on existing nature trails and paths, ranging from animal trails and paths that people have walked for centuries to trails that have been used by scooters during the winter since the 1970s. We have spent many hundreds of hours mapping these trails and paths and connecting them to really nice cycling with good flow.
Go fishing or allow yourself to enjoy a moment out on the calm waters of the Jädraån river.
From Herrgården's jetty, you go out on the calm waters of Jädraån. In a delta of forest and - marshland, you can paddle in our canoes, kayaks or from a SUP. Maybe you bring some coffee and stop along the river. You can also enjoy Jädraån from our rowing boat, where you can also take the opportunity to catch a pike or pull up a perch or two.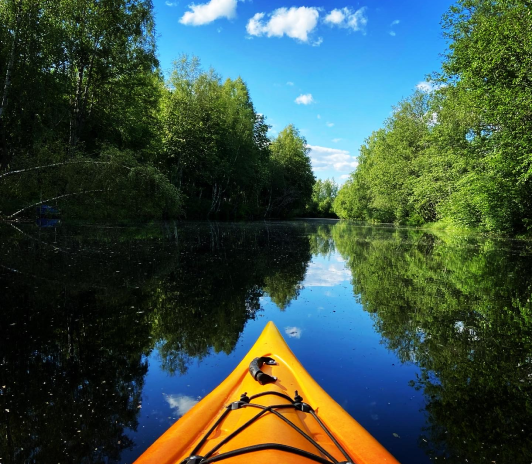 We can offer you fun activities and excursions in all seasons of the year.
Stay close to nature in the mansion on the banks of the Jädraån river. There is plenty of room to socialize and enjoy yourself.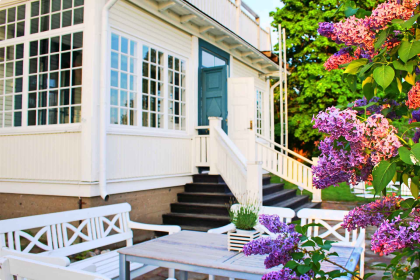 Herrgården has a spacious and well-equipped kitchen for communal and creative cooking. The dining room is equipped with everything you need to arrange table settings for festivities.
With individual access to Herrgården, you and your loved ones will have a unique experience and a memory for life!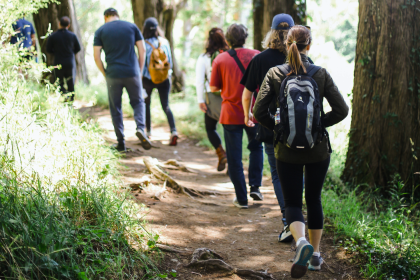 Are you a management team or a working group that needs a change of scenery for creative time together? Then come and conference with us!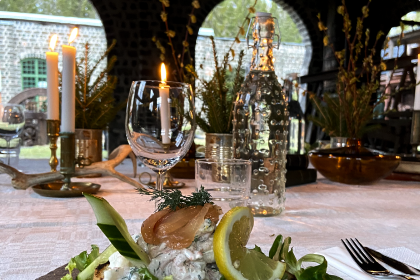 Are you planning a party or other pleasant gathering for your friends or family? Or do you need a place where you can enjoy the great outdoors and activities in a unique environment?
Don't just take our word for it - see what our customers have to say!
Perfect location near Kungsberget. Nice, spacious room. Friendly staff. Good facilities with bathroom in the room and large well-equipped kitchen. Lovely view of meadow and forest towards the back of the house from the room. Will gladly come back here.
Fredrik Eriksson
2023-02-08
Very pleased with our affordable overnight stay here and a full evening in the wood-fired sauna at the water's edge after a ski day in Kungsberget. We cooked our own dinner in the shared kitchen and had a good breakfast buffet at the gas station nearby. The rooms are very simple but nice and no remarks on common areas.
Lars-Peter Åhs
2022-10-23
Charming and pleasant.
Daniel Hammarlund
2022-07-24
A warm welcome from Susanne and Daniel. A magical place with nature around the corner with nice bike trails. Here you find yourself in a calm and take the day as it comes. Everything you could wish for!
Arne Johansson
2022-07-18
Go by train and buy sourdough bread
Fantastic gem in Gästrikland! Lilla Jädraås has both fantastic MTB trails, sourdough dairy, beautiful nature, steam locomotive, beautiful houses designed by the architect Erskine and a cabin with a fantastic photo exhibition by a local photographer. In addition, a very nice hostel with staff who really care about you as a guest and make sure that everything is as good as possible for you during your stay. Here we will gladly return to again for cycling and hanging out at the hostel! A real gem that is highly recommended! 😊🌸
Tone Westerlund
2022-07-03
Fantastic place! Lovely nature, nice and good treatment from the staff! 😊👍🏼
Allow yourself to experience the feeling and tranquility of Destination Jädraås by booking today!
We offer targeted nature experiences of different types and levels of difficulty to a wide range of stakeholders.
- Overnight stay - Guided bike tour with equipment - Dinner in the camp
- Overnight stay - Guided tour of the ski track with equipment - Dinner in the camp
- Overnight stay - Guided bike tour with equipment - Dinner in the camp
We offer targeted nature experiences of different types and levels of difficulty to a wide range of stakeholders.
Gammelboningsvägen 8,
Jädraås, Sweden, 81691