Are you planning a party or other nice gathering for your friends or family?
Welcome to the Manor House
The perfect place for your next party or gathering! Whether you are planning a birthday party, a gathering of friends or a family weekend, we have everything you need to make your stay unforgettable.
The manor is surrounded by outstanding nature and is the perfect place for outdoor activities. You can enjoy beautiful views, walks in the forest or bike rides along the many roads in the area. And when it is time to cook or set the table for festivities, there is no place better than our spacious and well-equipped kitchen and dining room.

Our kitchen is designed to allow for communal and creative cooking. With all the equipment you need, you can easily cook together with your loved ones. And when it's time to serve the food, you can use our elegant dining room, which is equipped with everything you need to arrange a beautiful and memorable table setting.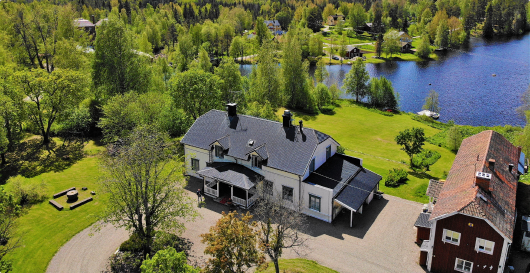 Catering and chef service at Herrgården - Food experiences for private and corporate events
If you have booked the entire Herrgården, both private and a corporate event, we are happy to arrange catering for your group, we can also arrange for your own chef to cook for you both indoors and outdoors.
As our guest, you always have access to well-equipped kitchens where you can also prepare your meals.
At STF Jädraås herrgård we have nice kitchens for self-catering. However, opportunities for good food are just around the corner!
Since January 2023, Kjella's has been rebuilt with a new shop and restaurant, you can of course still buy fuel.

Here, a good and rich breakfast buffet is served in a super cool dining room that is inspired by Jädraå's train history. Kjella's also offers good coffee and lunch.

In Kjella's shop there is a good basic range of food to buy for your own preparation in our guest kitchen, of course you can also buy sweets and ice cream here 😉. Kjella's is just a short walk away, about three minutes from our facility.

If you want a wider range of groceries, there are well-stocked stores in Järbo (18 km), Ockelbo (19 km) and in Åmot (20 km).

Jädraås sourdough bakery offers freshly baked bread, good coffee and light lunches during the summer weeks.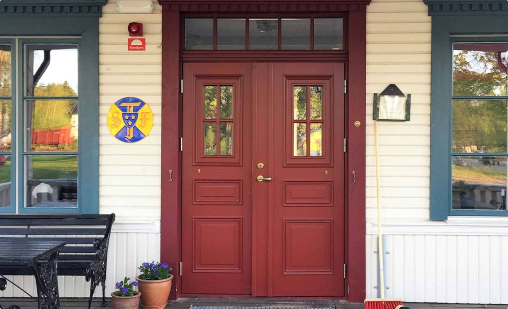 Stay in the stately manor house from 1856. Suitable for those staying more than one night or coming in the company of friends or family. Each of the seven double rooms has a private bathroom and there are 14 permanent beds in total ...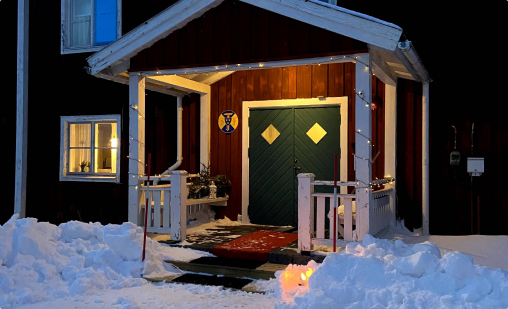 Stay in our six nice and spacious twin rooms, a total of 12 beds, with shared bathroom in the corridor. Suitable for those who come in a small group and need to stay a single night or two. In some of the rooms there are ...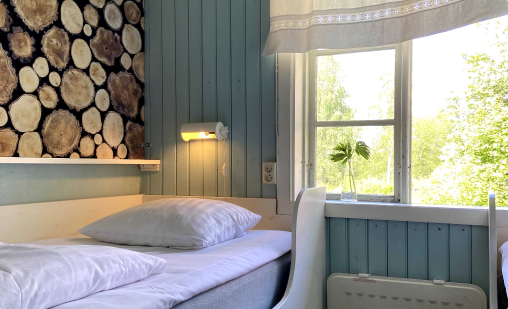 Stay in your own small house with a total of eight beds. Suitable for those who come in a smaller group. The house is open from the first of May to the last of September. There are four smaller twin rooms that share a bathroom with a...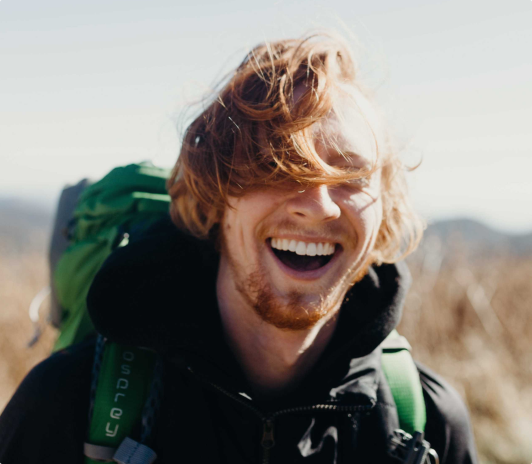 With Jädraås as a starting point, you have experiences and activities for all seasons around the corner.
We have something for all adventurers at our resort! From cycling and fishing to skiing and hiking, to canoeing and exploring art and cultural history. Whatever your interests are, you can explore and discover all that our beautiful place has to offer. Our team of experts will be happy to help organize and guide you through your chosen activities to ensure your experience is memorable and unforgettable. So why not come and explore everything we have to offer?
We offer targeted nature experiences of different types and levels of difficulty to a wide range of stakeholders.
Gammelboningsvägen 8,
Jädraås, Sweden, 81691