The finest hostel in Gästrikland? Yes, we think so!

CLOSER TO PEOPLE - CLOSER TO NATURE

50 meters north of your lovely room is the Jädraås Bike Arena. With 137 km of MTB trails to explore, there is always something new to discover. From technical terrain and fast downhills to long winding trails through the forests.
The calm waters of the Jädraån
50 meters south of your comfortable bed, you can take a break from everyday stress with a refreshing dip in the calm waters of the Jädraån river. Or experience a mix of adventure and relaxation with a magical day of canoeing.
50 meters east of the Manor's entrance is the Gästrikeleden with wonderful hiking in wild and beautiful nature. This fantastic hiking area makes it a perfect destination for hiking enthusiasts of different levels.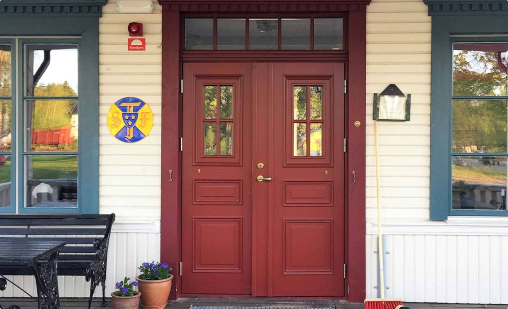 Bo ståndsmässigt i Herrgården från 1856. Passar dig som bor fler än en natt eller kommer i sällskap med vänner eller familj. Här har alla de sju tvåbäddsrummen privata badrum och totalt finns 14 fasta bäddar. I flera av rummen finns möjlighet att ställa in extrasängar till barn (<13 år). Du har tillgång till ett rymligt och välutrustat kök som inbjuder till härlig matlagning och en trevlig matsal där ni kan njuta av maten som ni tillagat.
In Herrgården there is plenty of room to just socialize and have a good time. In the summer, it is wonderful to enjoy the Herrgården's punching veranda with its outstanding view of the garden and Jädraån.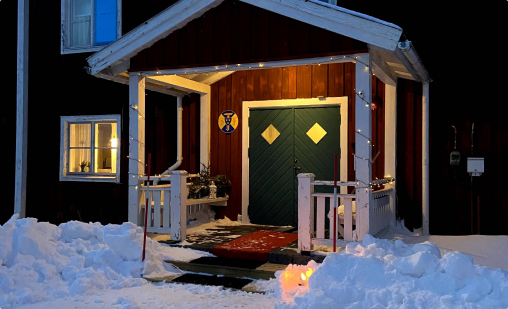 Stay in our six nice and spacious twin rooms, a total of 12 beds, with shared bathroom in the corridor. Suitable for those who come in a small group and need to stay a single night or two. In some of the rooms it is possible to set up extra beds for children. You have access to a well-equipped kitchen where you can prepare your meals. There is also a room for couch surfing and watching TV. If you are a group renting the entire annex, dogs are welcome to stay in two of the bedrooms.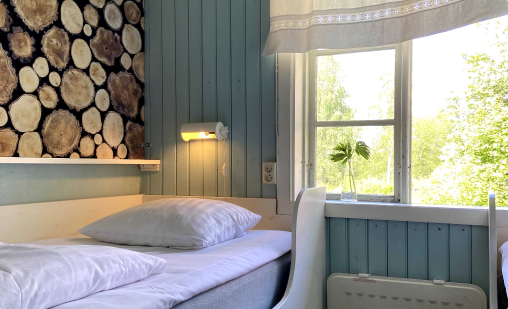 Stay in your own small house with a total of eight beds. Suitable for those who come in a smaller group. The house is open from the first of May to the last of September. There are four smaller twin rooms that share a bathroom with toilet and shower. You prepare your meals in a well-equipped kitchenette. You are welcome to bring your dog in this house.
Take your event or conference to a new level - Rent one of our fantastic houses and create a memorable experience!
At STF Jädraås we unfortunately do not have a food service. But opportunities for food are just around the corner!
Since January 2023, Kjella's has been rebuilt with a new shop and restaurant, you can of course still buy fuel.

Here, a good and rich breakfast buffet is served in a super cool dining room that is inspired by Jädraå's train history. Kjella's also offers good coffee and lunch.

In Kjella's shop there is a good basic range of food to buy for your own preparation in our guest kitchen, of course you can also buy sweets and ice cream here 😉. Kjella's is just a short walk away, about three minutes from our facility.

If you want a wider range of groceries, there are well-stocked stores in Järbo (18 km), Ockelbo (19 km) and in Åmot (20 km).

Jädraås sourdough bakery offers freshly baked bread, good coffee and light lunches during the summer weeks.
Catering and chef service at Herrgården - Food experiences for private and corporate events
If you have booked the entire Herrgården, both private and a corporate event, we are happy to arrange catering for your group, we can also arrange for your own chef to cook for you both indoors and outdoors.
As our guest, you always have access to well-equipped kitchens where you can also prepare your meals.
Read more about parties and events
Read more about the conference
We can offer you fun activities and excursions in all seasons of the year.
Stay close to nature in the mansion on the banks of the Jädraån river. There is plenty of room to socialize and enjoy yourself.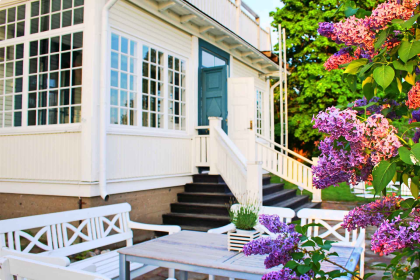 Herrgården has a spacious and well-equipped kitchen for communal and creative cooking. The dining room is equipped with everything you need to arrange table settings for festivities.
With individual access to Herrgården, you and your loved ones will have a unique experience and a memory for life!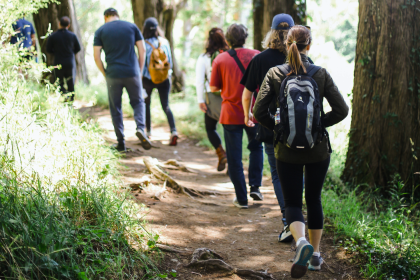 Are you a management team or a working group that needs a change of scenery for creative time together? Then come and conference with us!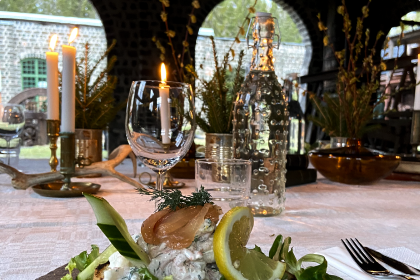 Are you planning a party or other pleasant gathering for your friends or family? Or do you need a place where you can enjoy the great outdoors and activities in a unique environment?
We offer targeted nature experiences of different types and levels of difficulty to a wide range of stakeholders.
Gammelboningsvägen 8,
Jädraås, Sweden, 81691