fishing in the province of gästriksland
Fishing opportunities in Jädraån - perch, pike and grayling are waiting for you!
Exploring Jädraås lakes and fishing in Valkalampi
In Jädraås, in addition to the wonderful Jädraån river, there are a large number of ponds and lakes to explore. For example, within a 10-15 minute drive you can reach five noble fishing lakes, including the famous lake Valkalampi. In these lakes you have a good chance of catching fine trout and char.
In the vicinity there are also some larger lakes with pike and perch and some nice lakes and rivers for fly fishing.
In Jädraån you can fish with both rod and reel and you have good chances of catching both perch and pike, upstream and downstream in the river there are also grayling - feel free to ask us for fishing tips.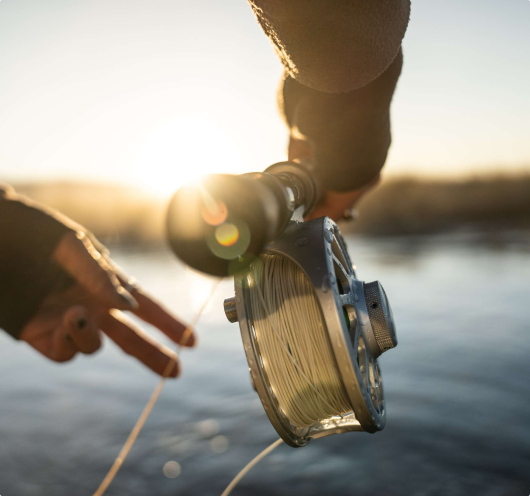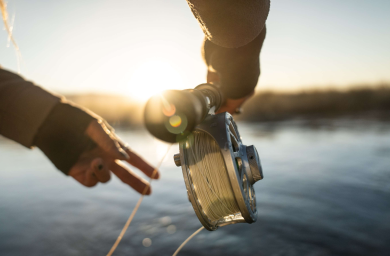 Ice fishing in Gästrikland
Ice fishing in Jädraås - rent equipment and experience a winter day at the lake.
Almost all lakes and rivers in the area offer ice fishing in winter, a fantastic experience and if you do not have your own ice fishing equipment, we have equipment you can rent from us.
Fishing in the waters around Jädraås, and the surrounding area, requires a fishing license. More information about fishing can be found on Jädraås fiskevårdsföreningen's website. http://www.jfvf.se/ and the easiest way to buy a fishing license is at https://www.ifiske.se/fiskekort-jadraas-fiskevardsforening.htm
living and fishing in jädraås
Free fishing in Jädraån - experience relaxation by the water with our oak tree at your disposal.
In cooperation with Jädraås FVF, we have the opportunity to offer our guests free fishing in Jädraån below Herrgården (between Hyttdammen and Brogårdsbron). We are happy to lend our oak tree to you, it is located at Herrgården's jetty. Feel free to bring your own life jacket that fits you extra well. If you do not have your own, there is a selection of large and small life jackets to borrow. We have a small assortment of fishing rods and accessories that you can buy at the reception at Herrgården and the desire to fish falls on and you forgot to bring your own fishing gear.
We offer targeted nature experiences of different types and levels of difficulty to a wide range of stakeholders.
Gammelboningsvägen 8,
Jädraås, Sweden, 81691