Enjoy the calm waters of the Jädraån river
Rent a canoe, kayak or SUP and paddle along the river, stopping along the way and enjoying the nature.
Experience the beauty of nature from the water with a paddleboarding tour.
From Herrgården's jetty, you go out on the calm waters of Jädraån. In a delta of forest and - marshland, you can paddle in our canoes, kayaks or from a SUP. Maybe you take some coffee with you and stop along the river.

The paddle goes to Pallanite (about 2 km), where we have now added a canoe bridge for lifting and further travel or just for rest and a chance to stretch.

Once in Pallanite, you choose whether you want to turn back or make a lift and pull the canoe 400 meters on a canoe trolley along a nice canal. Then Jädraån opens up again with open water that then narrows and you can continue your paddling about 2.5 km to Tallås.

You can also enjoy Jädraån from our rowing boat, then you can also take the opportunity to catch a pike or to pull up a perch or two. If you are out at dusk, you will probably pass a beaver looking for food or twigs for its nest.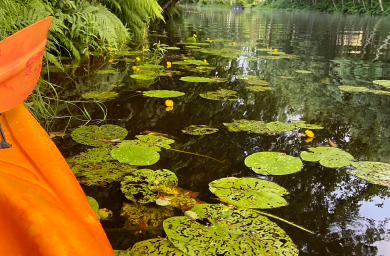 We offer targeted nature experiences of different types and levels of difficulty to a wide range of stakeholders.
Gammelboningsvägen 8,
Jädraås, Sweden, 81691