We can offer you fun activities and excursions in all seasons of the year.

CLOSER TO PEOPLE - CLOSER TO NATURE

50 meters north of your lovely room is the Jädraås Bike Arena. With 137 km of MTB trails to explore, there is always something new to discover. From technical terrain and fast downhills to long winding trails through the forests.
The calm waters of the Jädraån
50 meters south of your comfortable bed, you can take a break from everyday stress with a refreshing dip in the calm waters of the Jädraån river. Or experience a mix of adventure and relaxation with a magical day of canoeing.
50 meters east of the Manor's entrance is the Gästrikeleden with wonderful hiking in wild and beautiful nature. This fantastic hiking area makes it a perfect destination for hiking enthusiasts of different levels.
Stay close to nature in the mansion on the banks of the Jädraån river. There is plenty of room to socialize and enjoy yourself.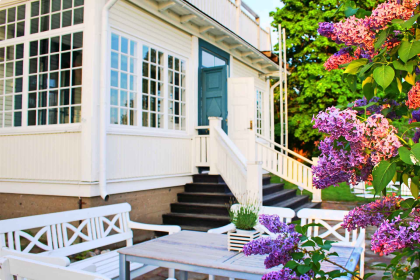 Herrgården has a spacious and well-equipped kitchen for communal and creative cooking. The dining room is equipped with everything you need to arrange table settings for festivities.
With individual access to Herrgården, you and your loved ones will have a unique experience and a memory for life!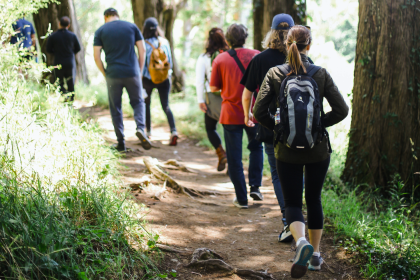 Are you a management team or a working group that needs a change of scenery for creative time together? Then come and conference with us!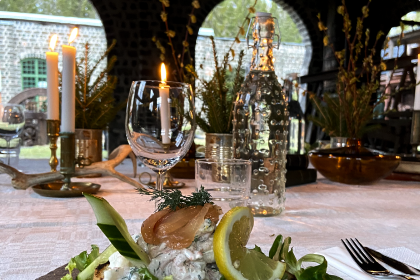 Are you planning a party or other pleasant gathering for your friends or family? Or do you need a place where you can enjoy the great outdoors and activities in a unique environment?
We offer targeted nature experiences of different types and levels of difficulty to a wide range of stakeholders.
Gammelboningsvägen 8,
Jädraås, Sweden, 81691